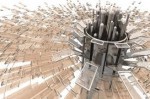 Get connected… to your Ancestral Family Roots!
To contact us, you can use the email form below. This is usually the best way, but if you would like to talk with a live person (or a nice voice recording), please dial +1 480 331-6514. However, if you prefer to send a post, we are located at Ancestral Family Roots, Po Box 50594, Phoenix, AZ 85076.
If you are interested in following us, there are several options: Facebook, Twitter, an RSS feed and our famous Blog. These services are available to help you stay connected and get the information delivered to you, rather than having to spend time finding the information.
Lastly, we would certainly appreciate it if you would tell your friends, family, and people everywhere, about our wonderful family genealogical services, by using one of the buttons below. THANKS!